Gallery - Private Works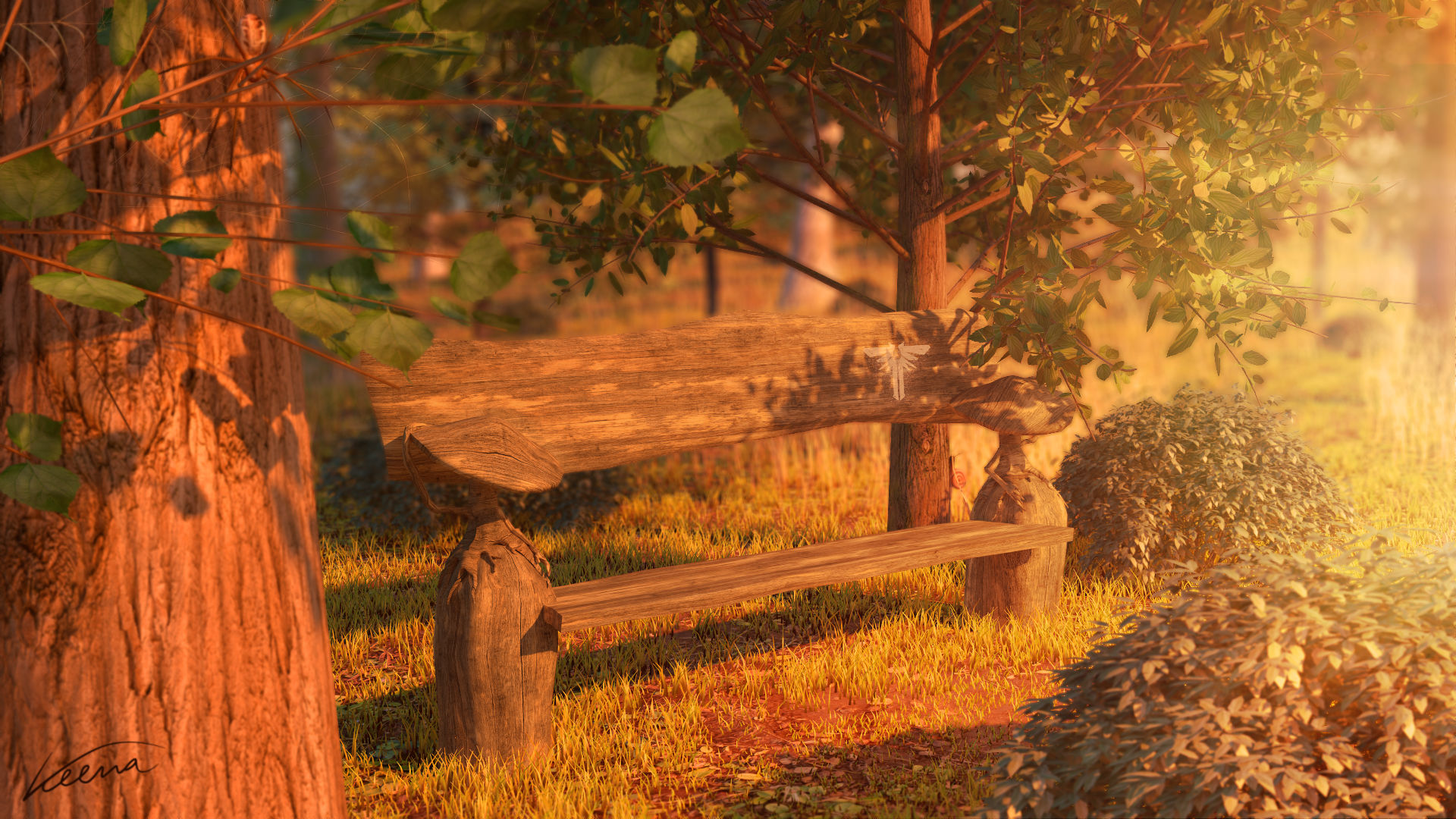 Bench in the forest
A secluded bench in a living forest at sunrise.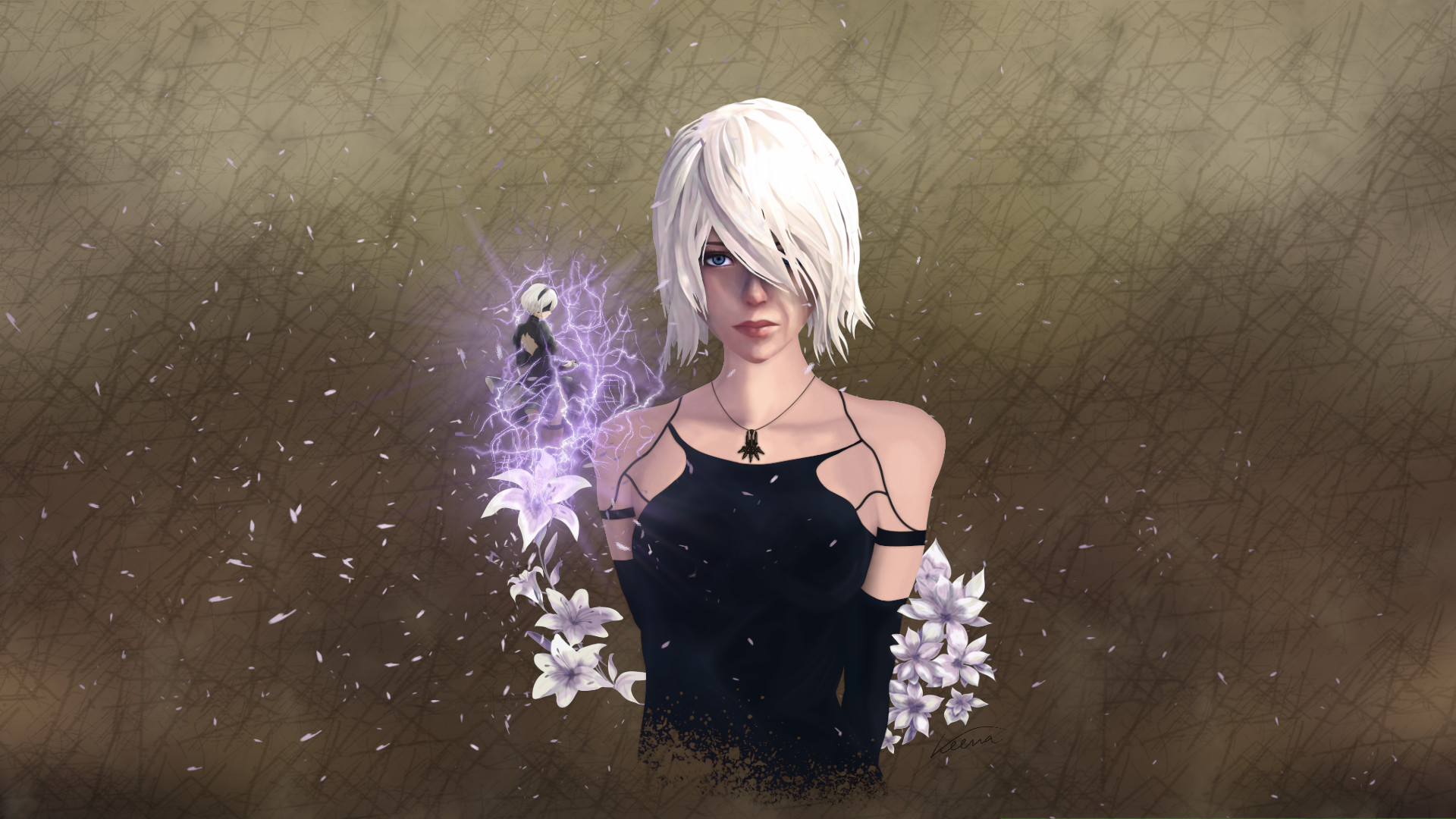 YoRHa Type A No. 2 - Symbiosis
Fan art: Nier Automata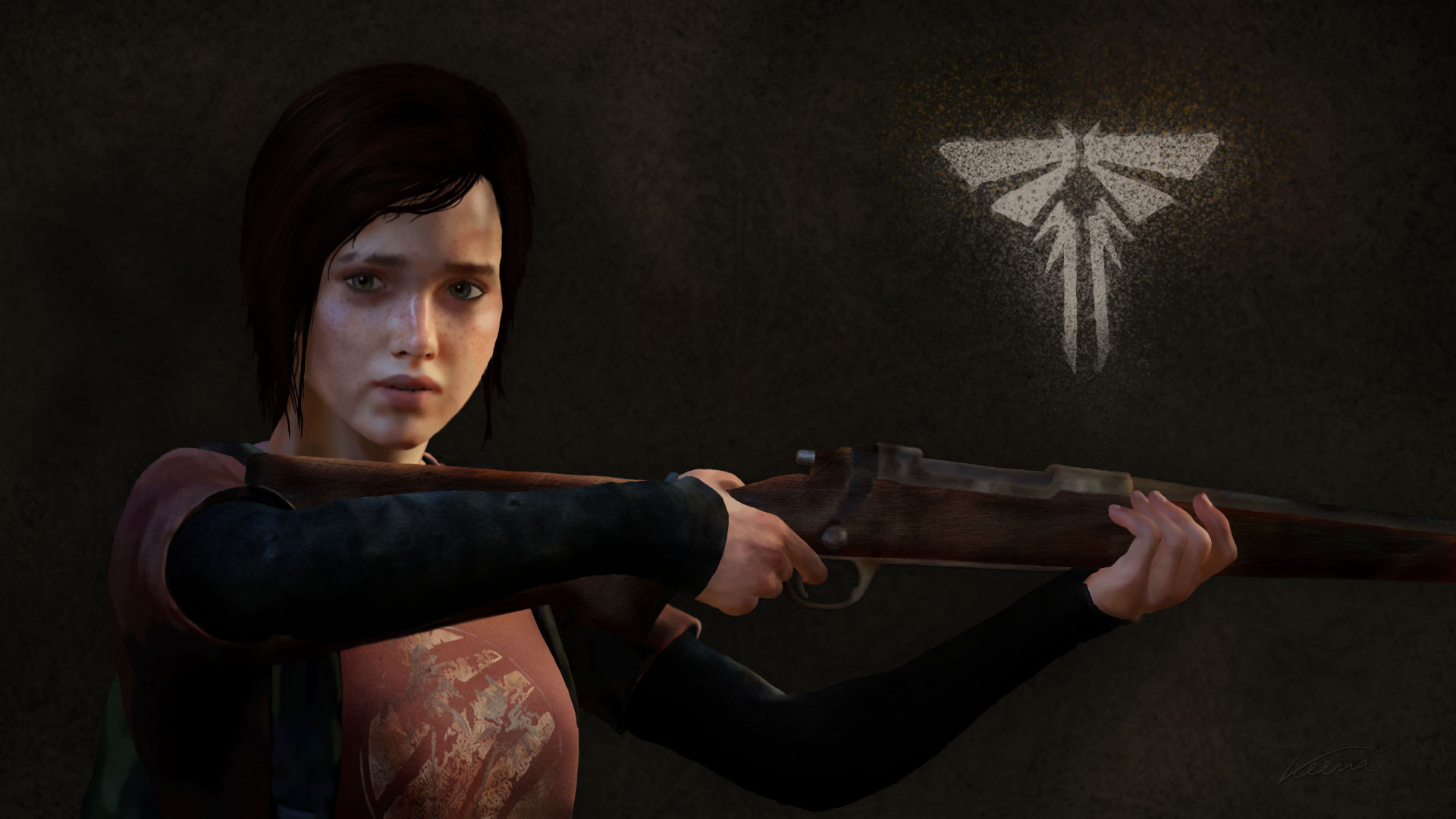 Ellie
Fan art: The Last of Us Part I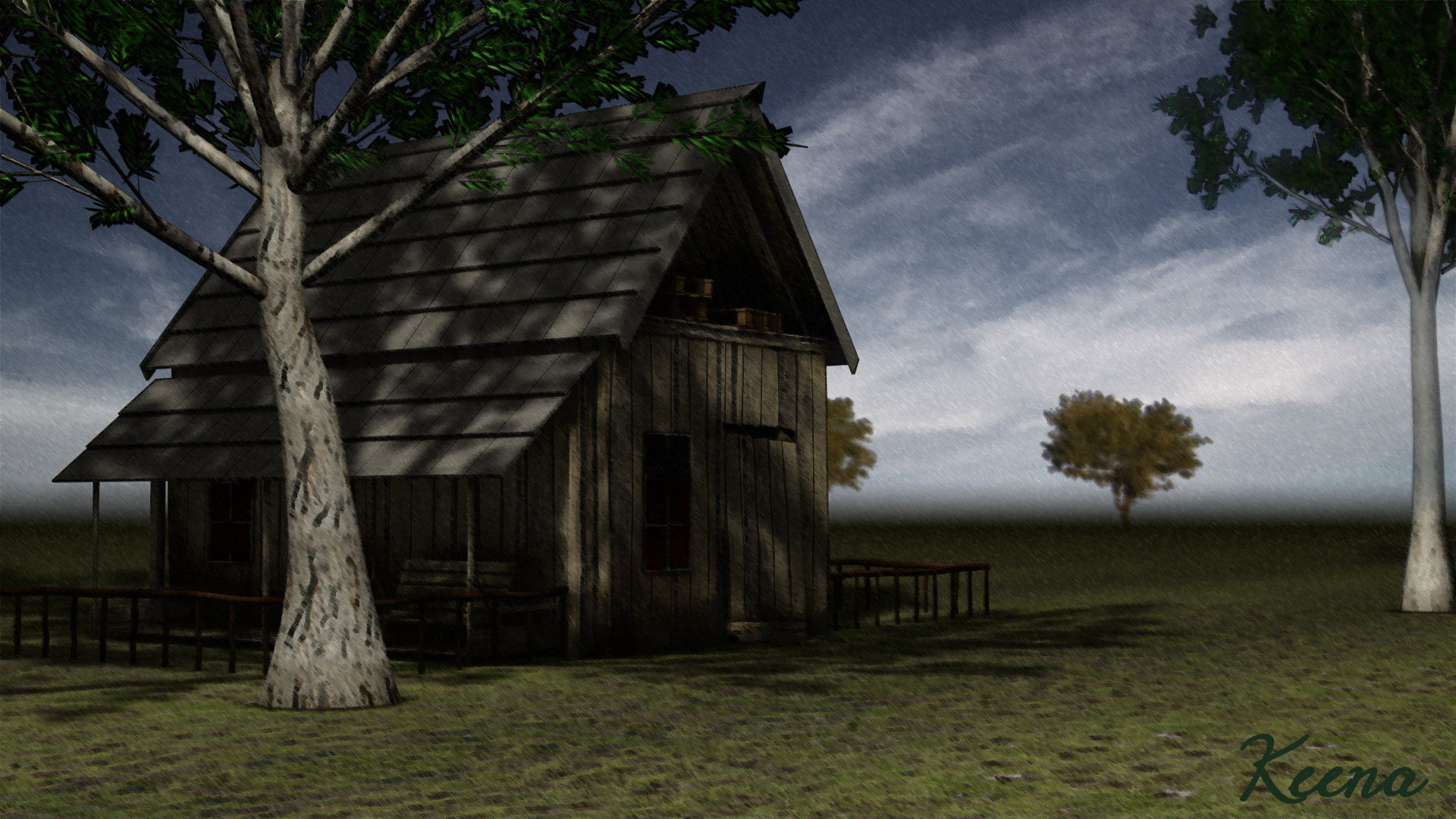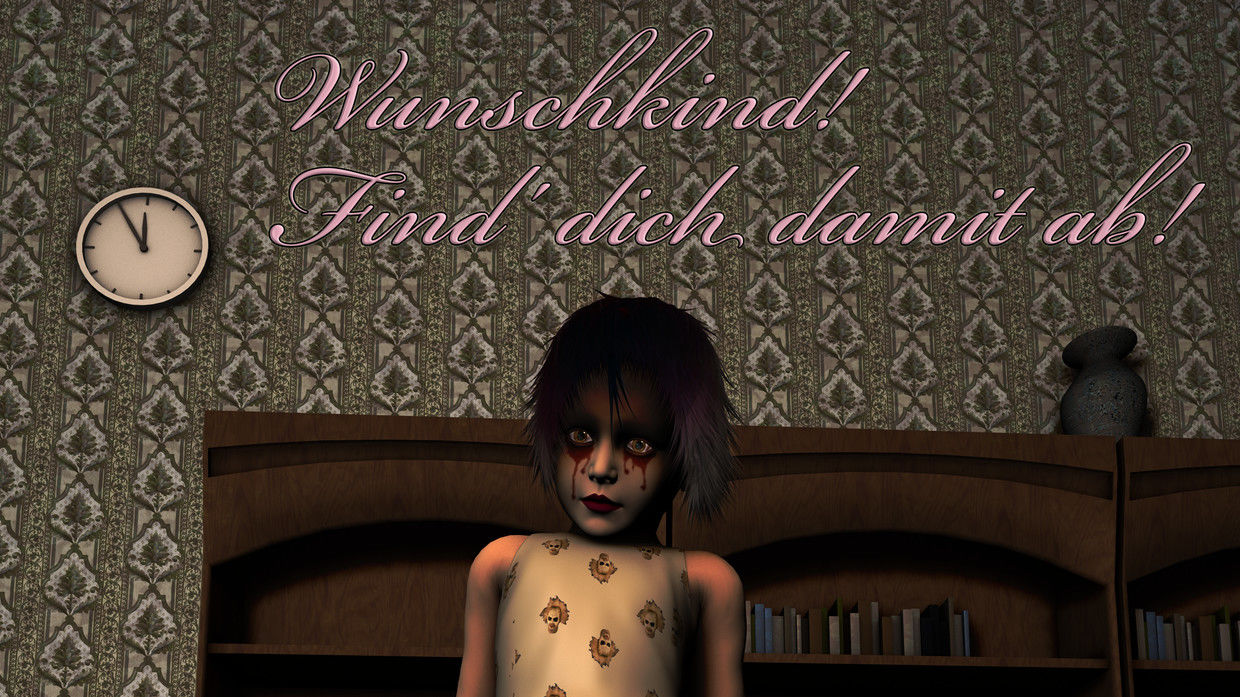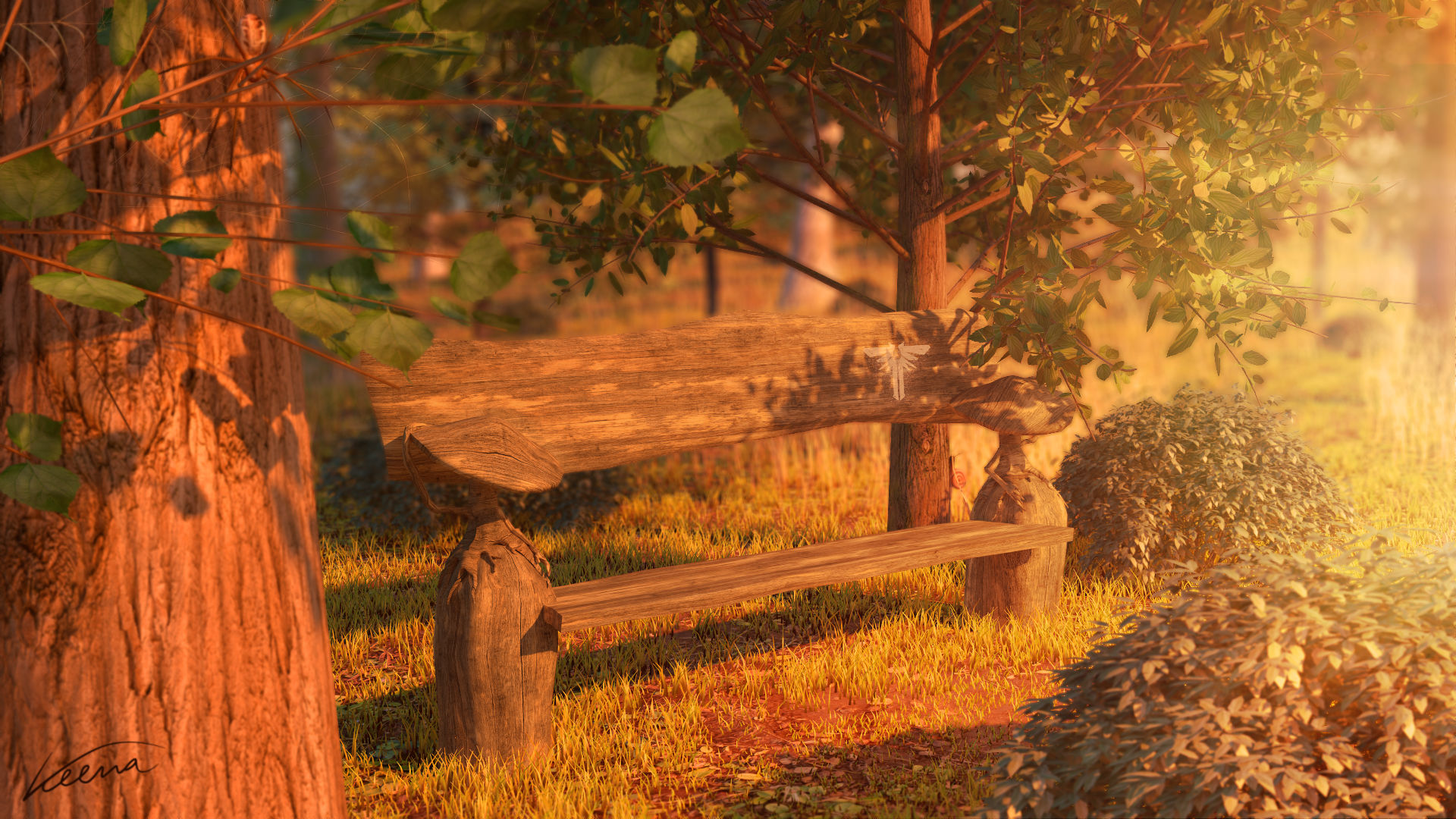 Created: Dec, 2020 | Programs used:


Bench in the forest
A secluded bench in a living forest at sunrise.
Once inspired by a posted random image from facebook - I believe -, that simply showed a rundown and totally boring bench in a completely overgrown forest, standing lonely in the middle of nowhere. It has had one of these typical sayings that you always find on such pictures on facebook, but I honestly don't remember it anymore.

Anyways, what I wanted to create is something similar, obviously, but in a more beautiful way on a warm morning at sunrise.
Having a little closer look, you will find some creatures, like a snail on the right tree.

In this project I have been using Maxon Cinema 4D for creating the scene in 3D and Serif Affinity Photo for the post-processing.
The working process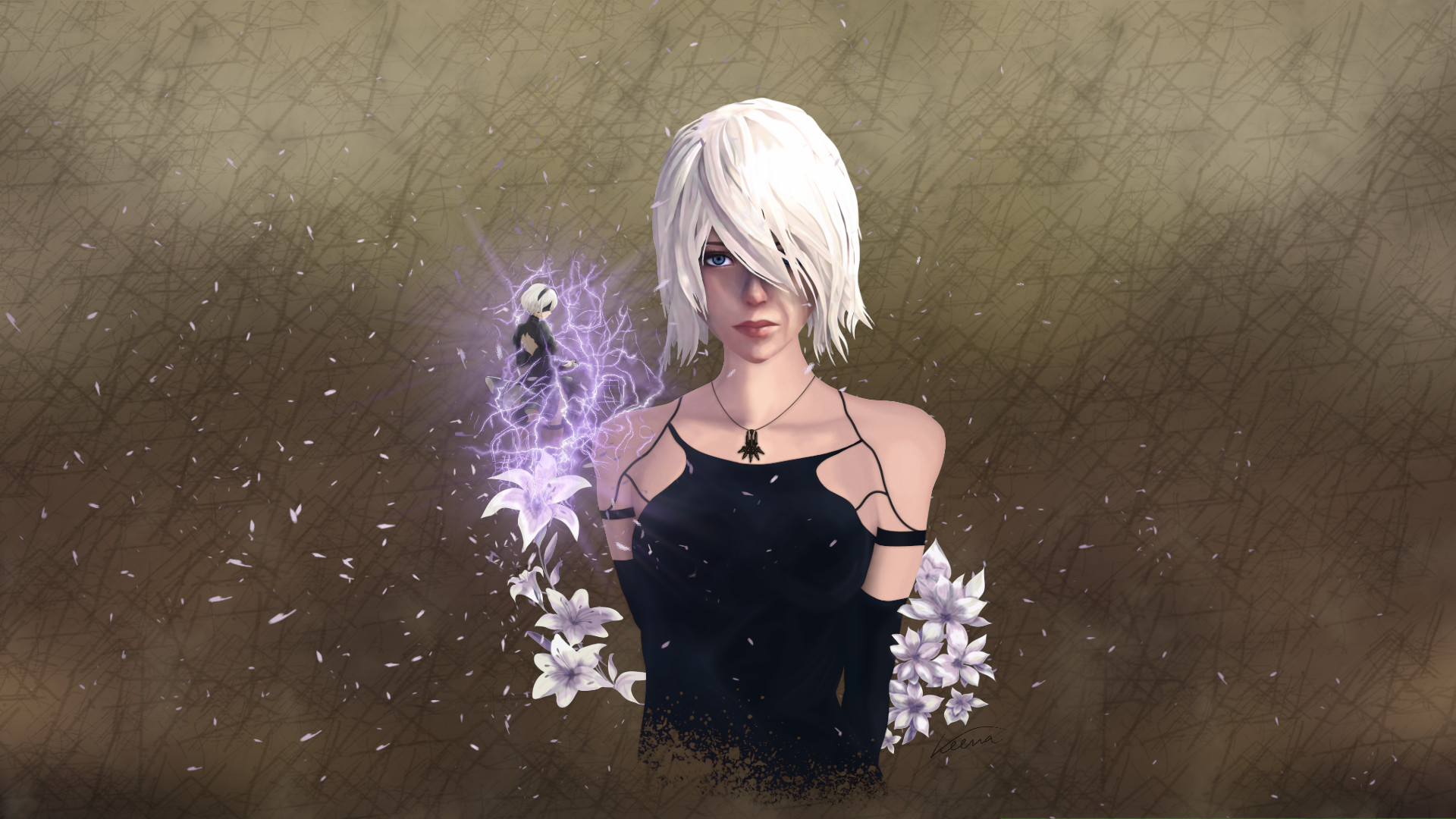 Created: Sep, 2020 | Programs used:

YoRHa Type A No. 2 - Symbiosis
Fan art: Nier Automata
This is a completely drawn fan art of one of the characters in Nier Automata in the wallpaper edition.
In remembrance of A2 and 2B with a touch of Kainé!

It is actually pretty difficult not to spoiler something to someone who didn't play Nier Automata, yet...
Type A No. 2 (A2 in short) is a former android agent and now a wanted renegade of the YorHa organisation.
All androids are sentient, as their 'soul' originates from recurring characters and their personal data from previous Nier games. The YorHa is an elite military force of androids controlled by an artificial intelligence, tasked by the 'Council of Mankind' to fight the invading aliens and their machine life forms in order to reclaim Earth for the human race, which is allegedly waiting on the moon for the reclaim of the planet.
After some time it is found out that the purpose of the YorHa is a lie and the reason why A2 is fighting them. 'YoRHa' actually does not exist and humanity has been extinct long before the aliens even arrived. Since any knowledge of humanity's extinction affected the morale of the androids fighting on the planet, the lie was built and logically all androids remained motivated and believed in fighting for humans.
On A2's shoulder you find 2B - the main character you can play in Nier Automata.
As implied in the first spoiler, androids have the soul of a real human.
Within the game - when you play as A2 - you will reluctantly take 2B's life at her request, so that she has not suffer any longer through her agony and the insanity of a virus that deteriorates her mind.
Thus, she is part of A2 for always and evermore.
Despite that A2 is kind of grumpy, she also is a loner and a 'quiet' person who doesn't like to talk much. As a rather introverted person that I am, I can well relate to this character and is the reason why I have chosen her for the fan art.
Rumors saying that A2's soul shall originate from Kainé. Kainé is the companion and deuteragonist in and of 'Nier'. The flowers representing the 'Lunar Tears', she liked so much. It is said they grant any wish.
The closure of A2's bottom body in this image represents fragmenting datas of her soul and her soul's agony.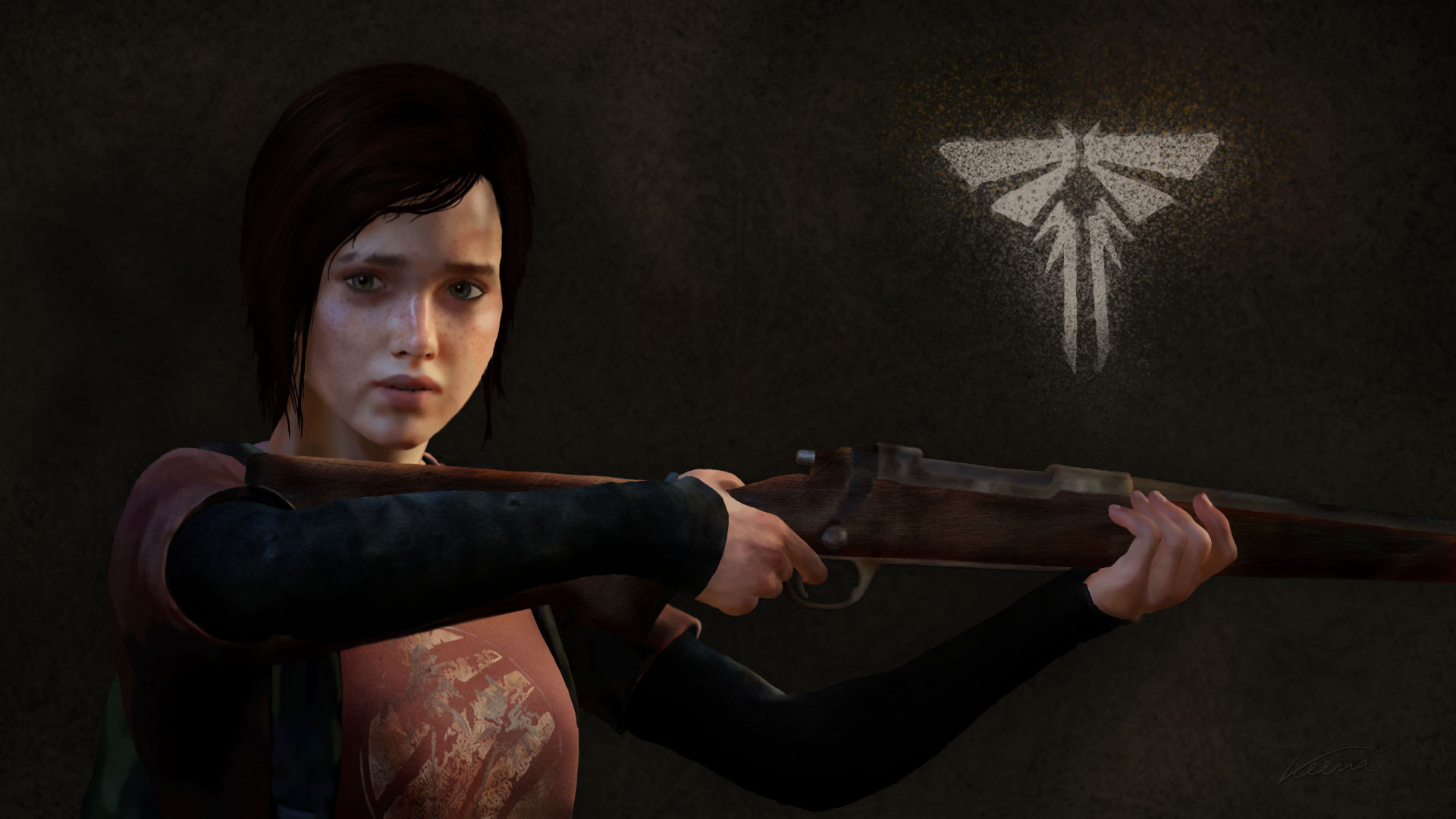 Created: Aug, 2019 | Programs used:


Ellie
Fan art: The Last of Us Part I
This is one of my first digital drawings!

The fictional character Ellie, invented by 'Naughty Dog', is 14 years old and lives in a post-apocalyptic world.
In this scene she gets her hands on a gun for the first time to support her companion Joel in the following fight against hunters, hostile survivors.

My goal was to get a relatively realistic look.
I wanted her to have an unsettling look, but at the same time exude confidence.

It was the time when I moved from Adobe Photoshop to Serif Affinity Photo.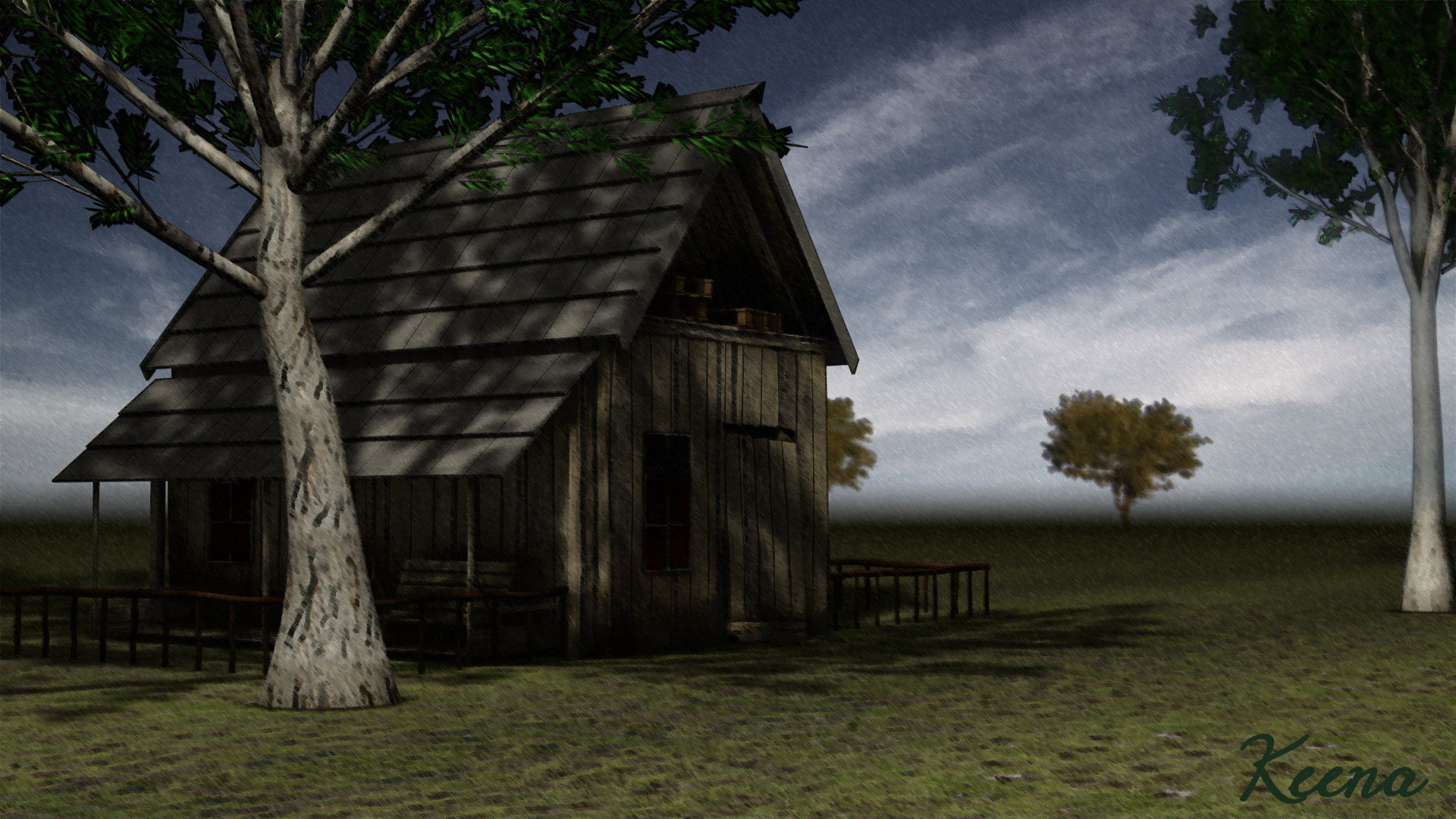 Created: Mar, 2013
Programs used:


Wooden Hut
Canvas
Wooden hut in the open field.
Held in the style of a painting.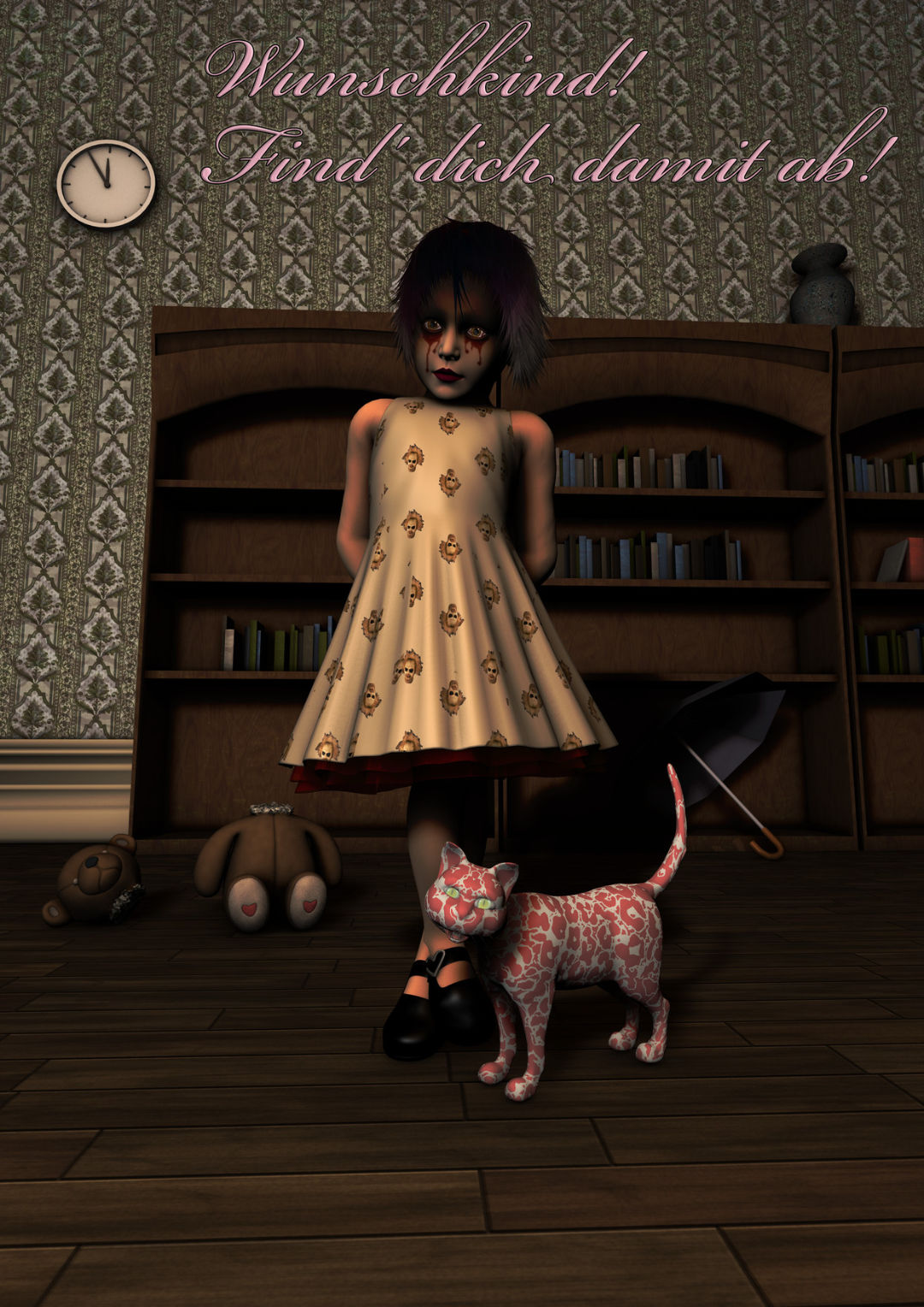 Created: Dec, 2011
Programs used:


Planned Child
Poster
A poster made for a friend back in time in 2011 for his new born kid.

The text says:
Planned child!
Get over it!